Air Canada IFE
Whether you get a seatback TV on a long-haul flight on Air Canada depends on the type of plane you are on. In flight entertainment (or IFE) varies wildly from the exceptionally good (with full AVOD (or Audio Visual on demand) to woefully poor that will make a trip on Air Canada seem like a trip back to the 1960s.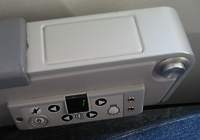 Air Canada 767 IFE controls


Imagine overhead projection TV, flickering, with just one film - that is what you get if you are unlucky enough to end up on a Transatlantic 767. However other aircraft have had a full XM makeover, and here you get a vast widescreen TV at your seat, even in economy. Choose your flight well - not by the time it leaves, but by the aircraft type and registration you are on. It makes a vast difference.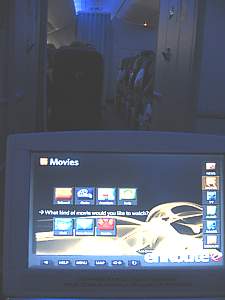 En Route in flight entertainment on an Air Canada 777

Internationally on non-XM aircraft the main cabin entertainment is presented on overhead ceiling monitors and by projection TV on the bulkheads at the front of the cabins. The flight usually starts with the appalling CBC news, and is followed by a bland hollywood style film. At your seat you can get several music channels, which say they are provided by XM satellite radio, but are actually pre-recorded. In business in Non-XM 767-300s you get an individual DVD players with 9" colour screen, however these are only handed out after the meal service has finished, which can be several hours into the flight.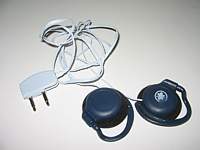 Headset on Air Canada

XM aircraft (plus non-XM A340-500, A330 and select A340-300s in business) have audio and video on demand featuring over 70 hours of digital entertainment and video games.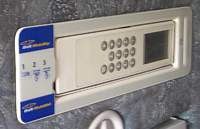 Air Canada 767 skyphone
For XM aircraft in business you get a very large 8.3 inch in-arm screen. In economy there is a smaller screen, however both feature a USB power port, except for the bulkhead and emergency exit economy seats. Headphones in economy are notoriously poor, of the small sit in the ear type. They are collected as you leave the aircraft, and binned.
On domestic flights there is no inflight entertainment on the 767s, however there is a seatback skyphone. On all more modern Embraers there is AVOD in all classes with a small seatback screen.
Air Canada Inflight Magazine - EnRoute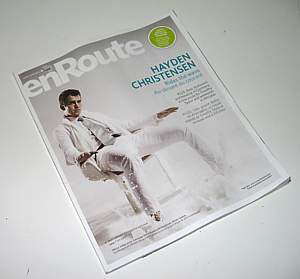 EnRoute the Air Canada inflight magazine


Air Canada's in-flight magazine, enRoute, is provided to all passengers on all flights. Thick and chunky, it's actually a pretty good read. Bi-lingual, all articles have English on the left, and French on the right.

There are five main articles on travel, which always centre around a destination for Air Canada. There are also four feature articles, which are generally copied from other magazines (and yes, of course, paid for and slightly edited).

The interesting bits come towards the end: in the altitude section has a lot about what Air Canada is doing and planning. There is a page on destinations, and events at that location, then the route maps, a useful aireal phot and map of Toronto showing what a confusing mess it is, a completely mad picture of the Air Canada fleet, and then finally Scene.

Toronto Air Canada A340 in Star Alliance livery

This is the film guide, but you have to wade through several pages of nonsense before you get to it. When you do firstly there is the "mainscreen" option, with films listed in a grid with the four main compass directions for short flights, then a longer mainscreen section for longer flights that includes the destination (for example, listing the long sequence of mainsteam films on Australian flights). The you get a page with the personal TV on some 767 and A340s, plus the DVD list for First passengers, before you get to the film reviews, and then the music listings.
At the back is the food menu, if you're unlucky enough to be on a flight where you have to buy your food (for flights of 90 minutes or longer on Domestic or pretend domestic Canada to US flight).
Next page: Air Canada inflight experience >>>
All images and content copyright airreview.com