Malaysia Airlines reviews
NEWS: Malaysia Airlines has failed to sell any of its Airbus A380s, as a result the airline will continue with its six-strong superjumbo fleet. However, the airline plans to retire older Boeing 777-200s and replace them with Airbus A350s.
Malaysia Airlines are very inconsistent airline, with wildly varying levels of service and cleanliness. Some aircraft and lounges are great, with Malaysia Airlines reviews often highlighting the food on board, however we at Airreview believe others are distinctly second rate.
Malaysia Airlines, formerly known as Malaysian Airline System, is undergoing a huge process of change, and is very different to a few years ago, following a disastrous year when two of their 777s crashed killing all passengers on board. The recovery process involves axing many routes, laying off thousands of staff, and removing frills. However, there are new aircraft, better meals and a new business class seat, so some of the changes are most certainly positive.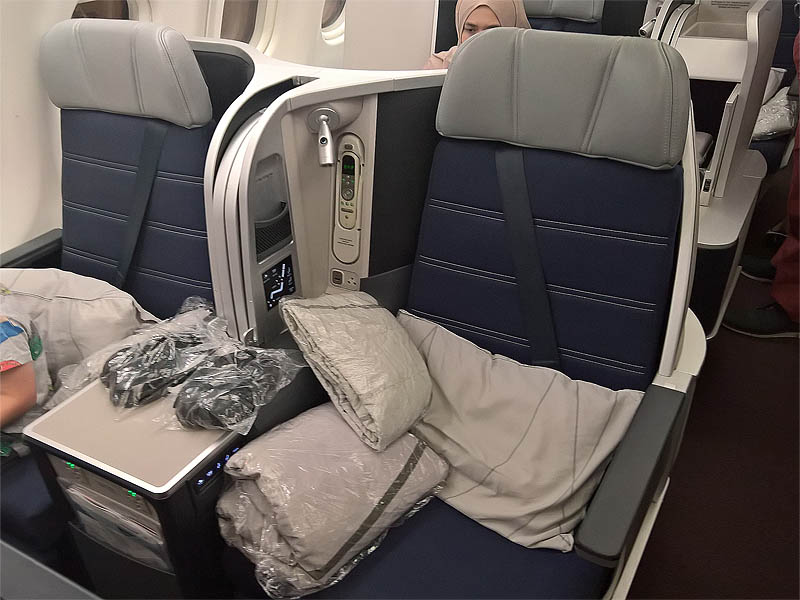 Malaysia Airlines Business Class Seat
Malaysia Airlines reviews often make much of it's touted "34 inches of legroom (pitch) in economy class", while only giving this on the Boeing 777 aircraft (and only on some models at that): an aircraft that has no less than 9 seats abreast, including five across the middle - less than ideal on a crowded plane. Most passengers on longhaul end up on the Airbus A380, which only offers a 32 inch pitch, or the Malaysian Airlines A330, which has only 31 inches. Read more about Malaysia Airlines seats and fleet.
In particular the Business Class intercontinental service is particularly top notch, however the MAS short haul service is nothing like the long haul service and you can understand why so many Malaysians grumble when they use MAS on short haul for the first time after listening to tourists and business people who arrive long haul saying it's the best airline experience. Malaysia Airlines inflight experience.
Malaysia Airlines Fleet | Seats | Lounges | Food
Malaysia Airlines have also made much of the new 'Chef on Call' menu for Business Class, however it is implemented in such a chaotic way, it's pointless. The online booking system for meals is always 'down', and you have to phone Kuala Lumpur to book meals, with the special code for the dish you want. They are then not served on long haul evening flights out of Kuala Lumpur, no. Late at night, in Business Class, all you get is snack. Instead, after breakfast is served, just before landing, so long as you remember to ask for it, your booked meal is brought to you. Steak and wine at 8am just before landing in Australia? Welcome to Malaysia Airlines.
Is Malaysia airlines dry?
Many passengers ask Is Malaysia airlines dry? Well, no, alcohol is still served on board, but only on the longest of long haul flights. On flights around Asia, or less than three hours, and Malaysia Airlines is now dry, with no beer or wine. Three hours can include some pretty long routes to Vietnam, China or Bali, but it does save costs, and also allows Malaysia to compete as a new Malaysian Shariah-compliant airline. Malaysia Airlines has also stopped serving Champagne on boarding in Business Class, even on long haul routes to the UK and Australia.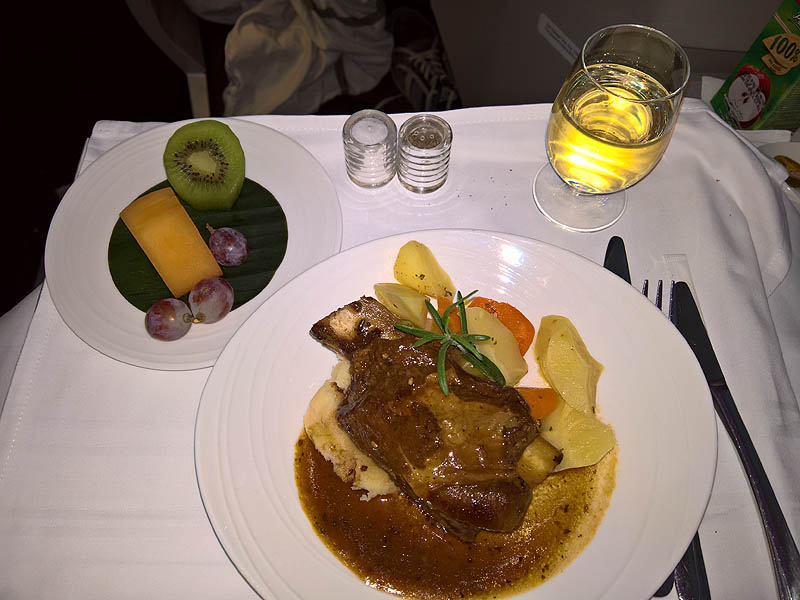 By contrast however, Malaysia Airlines Business Class sale fares can seem very cheap, particularly if booking out of Asia. It wasn't a backpacker's airline unlike Thai (except for those determined to do the islands of Southern Thailand) however that is really changing. However, once you have booked your flight, at Airreview we've found that Malaysia Airlines manage booking not working, ever. It's hopeless.
There are new planes, and the Malaysia Airlines A380 seating plan is very good, with a conventional three class layout. First class is very good, however the space planned for the new "super economy" on the top deck is taken up by an additional 70 economy class seats, and there will also be 66 business class seats. On the lower deck there are eight first class seats and 350 economy class seats. The aircraft is used from Kuala Lumpur to London, and this is why Malaysia Airlines have retained their new lounge at Heathrow Airport.
At all other airport, Malaysia Airlines have closed (with little notice) all their airport lounges. The Malaysia Airlines Kuala Lumpur lounges remain very good, and are still open. Indeed, they have recently had a revamp. Read more about the Kuala Lumpur Golden Lounge and the really exceptionally good new lounge at London Heathrow.
Malaysia Airlines Premium Economy does not exist. After several attempted launches, which never made it into reality, the airline is now moving towards having some economy seats on the A380 having 'extra' legroom, and sold at a premium, but not a true premium economy like British Airways or Qantas.
Malaysia airlines passenger reviews
Malaysia Airlines reviews (or Malaysian Airline System, or even MAS as the company is properly known as) often highlight the Malaysia Airlines entertainment system (IFE), which is notoriously poor compared to other airlines, and definitely not up to scratch. There is seatback TV with AVOD, but the film selection is dominated by a few, cheap Hollywood movies which did badly at the box office. It has a strong whiff of cheapness about it. Malaysia Airlines seatback TV details.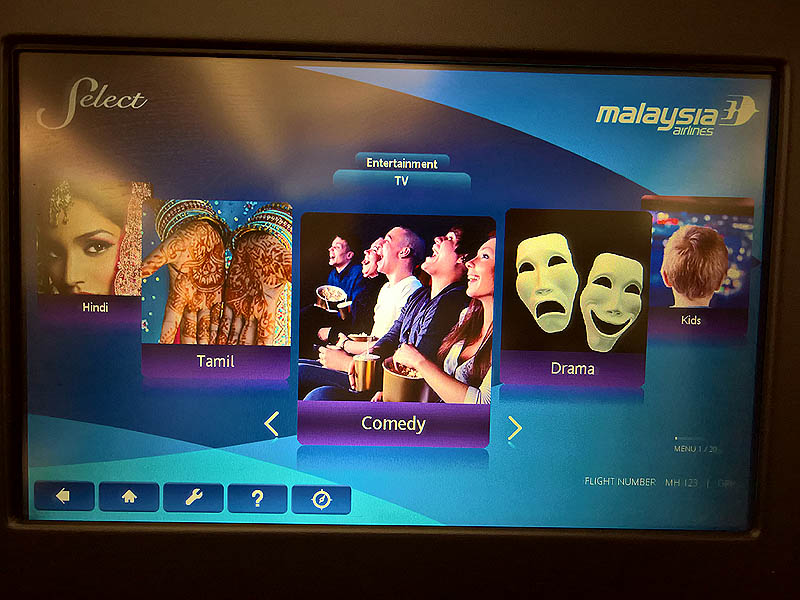 The Frequent Flier scheme, Enrich has also had it's problems, with a huge devaluation of points. It is very difficult to work up enough status to get access. However, beware of putting your miles on another Frequent Flier scheme, such as Qantas. Qantas and Malaysia Airlines had a huge falling out, and as a result, even a First Class flight on Malaysia only earns basic discount economy miles, and vice versa. Avoid.
The airlines has decent routes for those in London to reach Australia, and here the airline would pick up traffic - if only it could turn around the cabins to encourage more regular travellers.
So, should you fly on Malaysia Airlines? They will certainly get you there, and they are a pretty good mainline airline, but it helps to go prepared for what you'll get on board. Sometimes, it may not be as good as you were expecting; which in turn, may not be much at all.
Next page: Malaysia Airlines seat reviews >>>
REVIEW
All images and content copyright airreview.com