British Airways Boeing 777 seating plan - Boeing 777 Long Haul cabin layout - pictures of every seat & colour interactive British Airways Boeing 777-200 seating plan. British Airways 777 seat plan and review of best seats in economy and business class.

Seat map: British Airways Boeing 777 seat plan
This seat map is for the Boeing 777-200 as flown by British Airways. This is the rare four class model with three rows of WTP, and 17 First seats. It has the older style looped in-flight entertainment without AVOD, next generation Club World seats, and older First Class seats. The twin engined, twin aisle airliner, is quiet, comfortable, and modern.
Got the right plane? BA has five types of 777. This is a four-class 17F/48J variant. See also 12F/48J, 14F/48J & three class 48J/24W
There are only three BA Boeing 777 in fleet configured 17F/48J/24W/127Y typically flown London to Bahrain, Abu Dhabi, Tel Aviv, Kuwait and Philadelphia.
British Airways

Boeing 777-200 17F

The British Airways 777 seat plan has four cabins, with First Class in the nose. All of the 17F variant still have the older style First Class. The middle cabin is occupied by Business Class - all 17F variants now have the latest Next Generation Club World, with half of the seats facing backwards.

The British Airways Boeing 777 seating plan for the 17F version has three rows of Premium Economy, and then the rear of the aircraft has Economy, called World Traveller. These planes do not have AVOD, and the films cycle on a loop.

Food: British Airways have a good reputation for inflight food, and serve free complementary drinks including beer, wine and spirits.
Details: food wine & beer»
Entertainment:
Seatback TVs in all classes on the Boeing 777, with AVOD (start & stop on demand) showing 100 TV programmes, 50 films, 170 CDs & 100 games.
Details: IFE, films»
Seat prebooking: You can book your seat on British Airways Boeing 777 before the flight.
Online Checkin: British Airways have full online check-in from 24 hours before the flight.
British Airways Boeing 777-200
overall rating:

in total

216 seats with 439 photos

.
There are fourty-six Boeing 777-200 in British Airways fleet. This British Airways 777 seat plan is for three initial A-market models with 17 First Class seats, and 48 Business Class seats, with registrations G-ZZZA G-ZZZB G-ZZZC.
A British Airways Boeing 777 economy class review shows the best seats are normally regarded as 22A & 262K, however they are blighted by lightspill from the bathrooms, and the door slide infront. Many couples prefer the seats at the rear, 35J and K, which are the only seats you can leave without disturbing your neighbour.
British Airways fly the Boeing 777-200 17F on these routes from London Heathrow: Bahrain, Abu Dhabi, Tel Aviv, Kuwait and Philadelphia.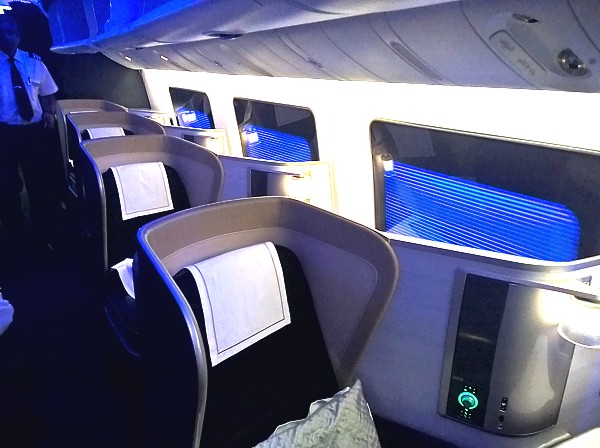 British Airways Boeing 777 First Class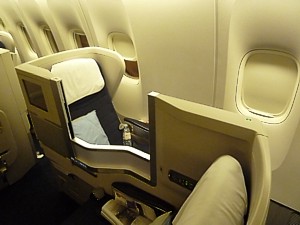 British Airways Boeing 777 Club World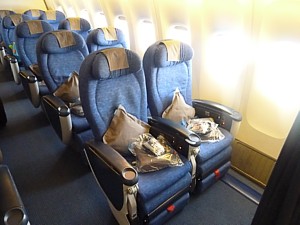 British Airways Boeing 777 Premium Economy World Traveller Plus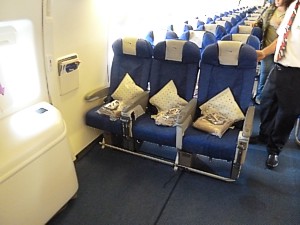 British Airways Boeing 777 Economy Class bulkhead seat